Alumni News
Mr. Amit Dharap : 1999-2001 PGDM
Mr Amit Dharap has joined as the Regional Business Head-East Titan Company Ltd. He is a PGDM holder from Institute of Management Development and Research, Pune from the batch of 1999 and a Commerce Graduate. Amit is a general management professional with 19 years of experience in P&L management , Multichannel Sales, Retail and Distribution management. During his illustrious career he has led various sales and distribution and key account teams as well as handled exclusive channel outlet with companies like Samsung , Nokia , Apple and Trent.
Before Joining Titan, Amit was with Samsung India Electronics and was Regional Head for Mumbai and Goa and has opened 500+ Retail stores and SIS formats at Samsung during his 5 years stint.
He is a leader who is quite adept at using technology for business growth and innovation. During his stint in Samsung he conceptualised and created the "Smartdost app", an app based solution that provided daily market share and competition trends enabling faster decision making and right retail investments.
Gurcharan Gandhi's : 1999-2001 PGDM, Marketing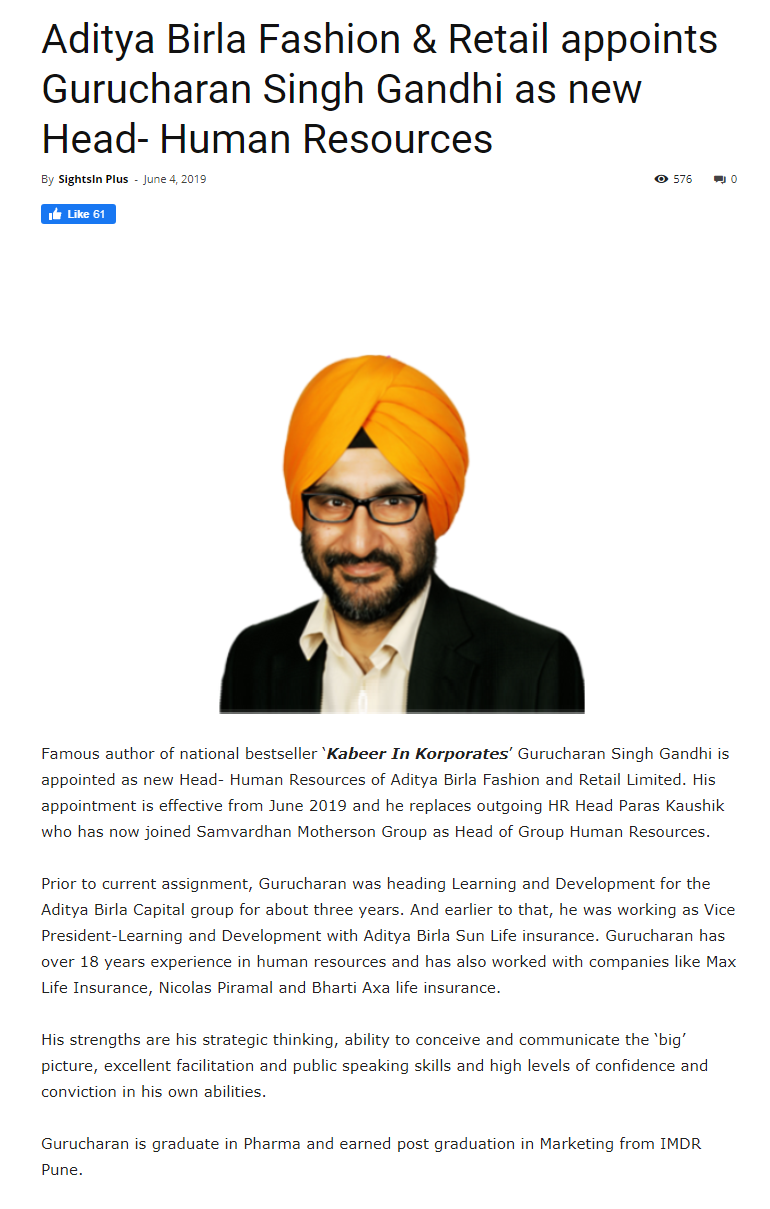 Riddhima Dua 2005-07 batch PGDIT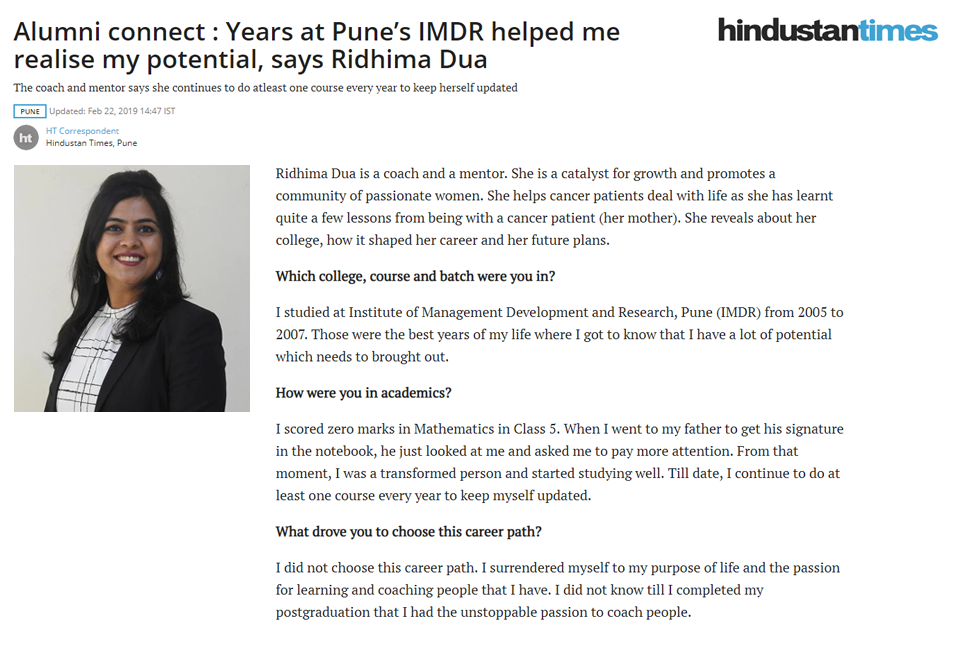 Prachi Mohapatra : PGDM Marketing 2002-2004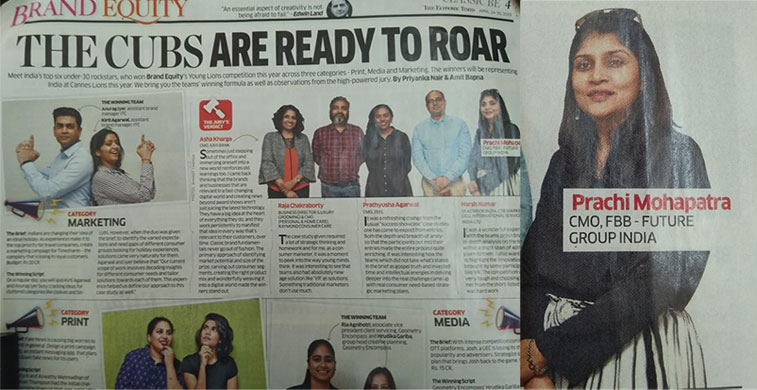 Mukesh Dhavan : PGDHR - 1992-94
PGDM 1995-97 batch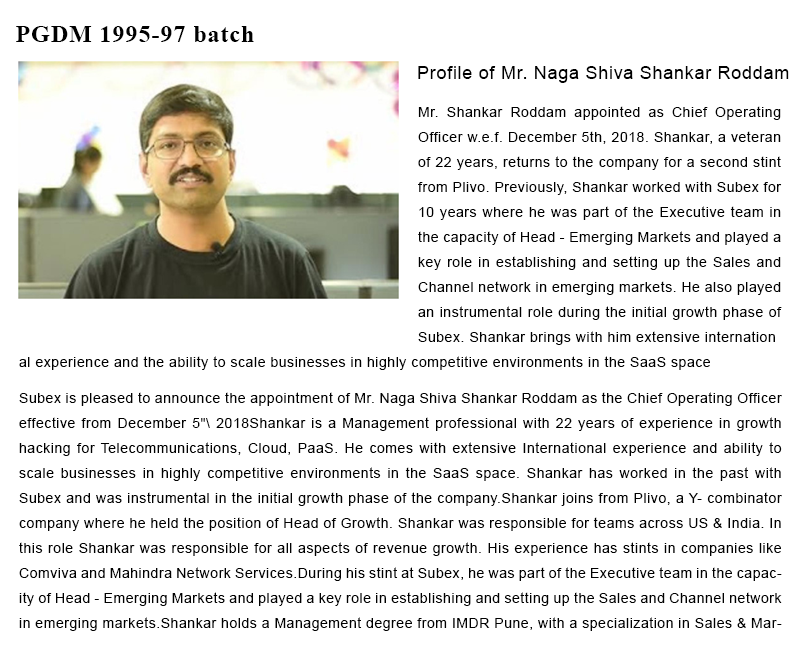 http://www.enterpriseitworld.com/subex-upgrades-shankar-roddam-as-coo-in-executive-reshuffle/ 2 May 2019 1.46 pm
https://www.subex.com/pdf/investors/news-events/OutcomeofBODM-October-31-2018.pdf 2 May 2019 1.46 pm
Rahul Chhabra : PGDM 2004-06
Alok Sinha
Madhur Tatwawadi : PGDM - 2001-03
Shruti Shrivastava : PGDHR - 2003-05
Ashish Deshpande : PGDM 1991-93